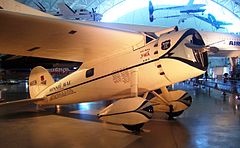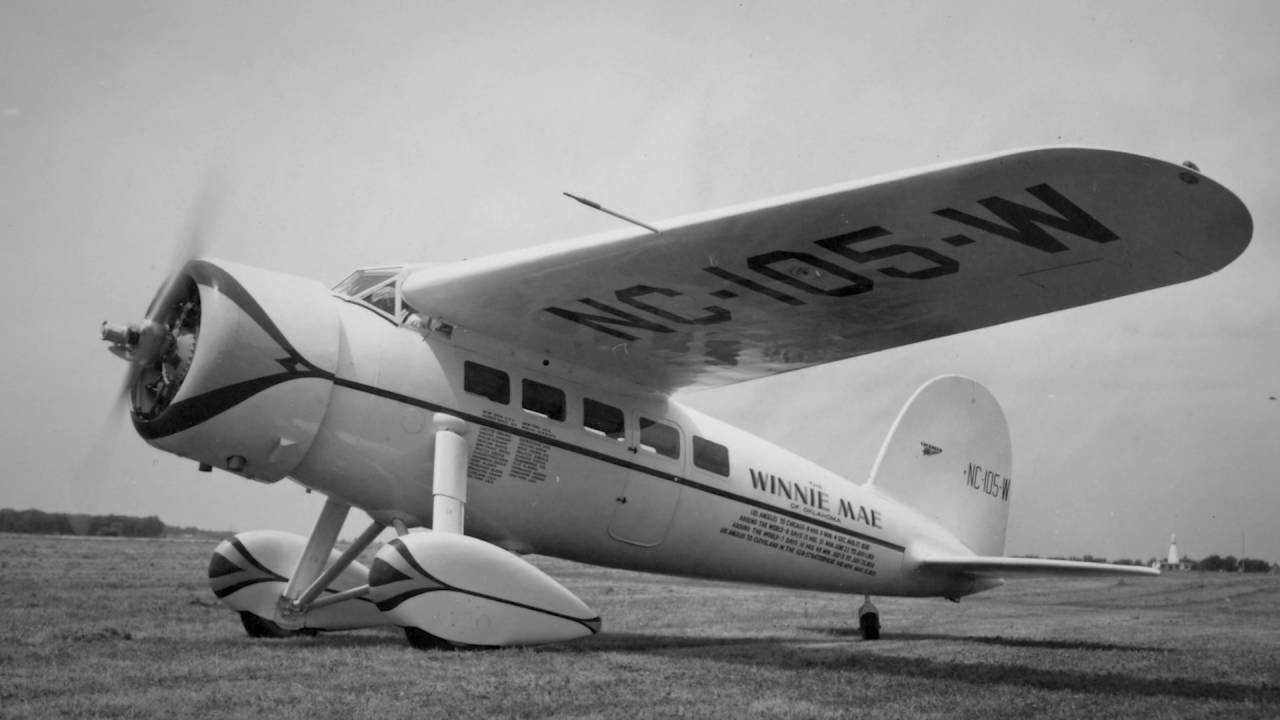 Wiley Hardeman Post (November 22, 1898 – August 15, 1935) was a famed American aviator during the interwar period and the first pilot to fly solo around the world. Also known for his work in high-altitude flying, Post helped develop one of the first pressure suits and discovered the jet stream. On August 15, 1935, Post and American humorist Will Rogers were killed when Post's aircraft crashed on takeoff from a lagoon near Point Barrow in the Territory of Alaska.

Young Wiley's first view of an aircraft in flight came in 1913 at the county fair in Lawton, Oklahoma. The plane was a Curtiss-Wright "Pusher type". The event so inspired him that he immediately enrolled in the Sweeney Automobile and Aviation School in Kansas City. Seven months later, he returned to Oklahoma and went to work at the Chickasaw and Lawton Construction Company.

Early flying career
Post's aviation career began at age 26 as a parachutist for a flying circus, Burrell Tibbs and His Texas Topnotch Fliers, and he became well known on the barnstorming circuit. On October 1, 1926, an oil field accident cost him his left eye, but he used the settlement money to buy his first aircraft. Around this time, he met fellow Oklahoman Will Rogers when he flew Rogers to a rodeo, and the two eventually became close friends. Post was the personal pilot of wealthy Oklahoma oilmen Powell Briscoe and F.C. Hall in 1930 when Hall bought a high-wing, single-engine Lockheed Vega, one of the most famous record-breaking aircraft of the early 1930s. The oilman nicknamed it the Winnie Mae[4] after his daughter, and Post achieved his first national prominence in it by winning the National Air Race Derby, from Los Angeles to Chicago. The fuselage was inscribed, "Los Angeles to Chicago 9 hrs. 8 min. 2 sec. August 27, 1930." Adam Charles Williams finished second with a time of 9 hrs. 9 min. 4 sec.

AROUND THE WORLD In 1930,
the record for flying around the world was not held by a fixed-wing aircraft, but by the Graf Zeppelin, piloted by Hugo Eckener in 1929 with a time of 21 days. On June 23, 1931, Post and the Australian navigator Harold Gatty, left Roosevelt Field on Long Island, New York, in the Winnie Mae with a flight plan that would take them around the world, stopping at Harbour Grace, Flintshire, Hanover twice, Berlin, Moscow, Novosibirsk, Irkutsk, Blagoveshchensk, Khabarovsk, Nome, where his propeller had to be repaired, Fairbanks where the propeller was replaced, Edmonton, and Cleveland before returning to Roosevelt Field. They arrived back on July 1, after traveling 15,474 miles (24,903 km) in the record time of 8 days and 15 hours and 51 minutes, in the first successful aerial circumnavigation by a single-engined monoplane. The reception they received rivaled Charles Lindbergh's everywhere they went. They had lunch at the White House on July 6, rode in a ticker-tape parade the next day in New York City, and were honored at a banquet given by the Aeronautical Chamber of Commerce of America at the Hotel Astor. After the flight, Post acquired the Winnie Mae from F.C. Hall, and he and Gatty published an account of their journey titled, Around the World in Eight Days, with an introduction by Will Rogers.
check out wikipedia for the rest of the bio...